At Weldon, we are experts in facility services, offering services in different areas: cleaning, support services, access control and school monitors, through human resources and through outsourcing or temporary employment contracts. We care about our clients and our main objective is to satisfy their needs and obtain their maximum satisfaction.
We consider ourselves flexible and efficient, which is why we have a specialised team to adapt to the demands of each client and prepare "ad-hoc" proposals.
Weldon belongs to Grupo Constant. The different national and international delegations give us the chance to be close to our customers and to offer solutions tailored to the needs of the companies.
Years of experience
in the sector:
15
years
Average number of employees:
+700
employees
Number of
customers:
+100
customers
Annual
turnover
+20
million euros
Our mission
To be our client's ideal partner in offering facility services in the sectors of cleaning, auxiliary services, fleet management, access control and school monitors.
How do we manage to achieve this?
We offer a quality service
We are flexible. We are fast
Methodology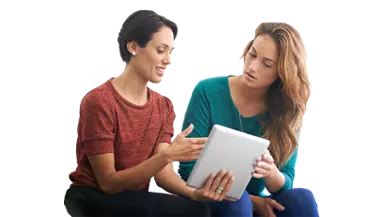 Prior analysis and development of tailor-made procedures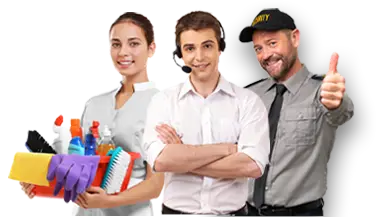 Resource allocation according to the real needs of each establishment.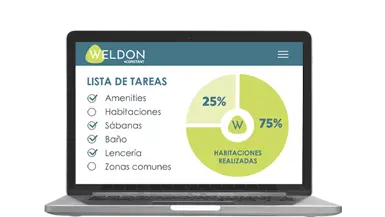 Maintenance and continuous improvement of outsourced activities and processes.
Our values
At Weldon, we take the quality of service we provide very seriously and always do so with the values that represent us:
1
Authenticity
We cherish our origins and act with conviction, honesty and dedication to respect them.
2
Ambition
We continuously explore how to diversify our services and improve their quality to meet the needs of our customers.
3
Respect
We display and promote the utmost respect and appreciation for our employees and customers.
4
Adaptability
We are willing to adapt our services to the needs of our clients.
5
Commitment
We are committed to working for the welfare and loyalty of employees and customers, as well as helping social entities linked to health, children and disadvantaged groups.
6
Efficiency
We look for new management models that allow us to obtain the desired result both in internal processes and in the services offered with the necessary resources.
We constantly strive to be a better company for our customers and employees.
For this reason, we always have our sights set on transforming our company into a better one:
Corporate Social Responsibility
At Grupo Constant we consider Corporate Social Responsibility to be part of the everyday running of our business. Since our launch, we have been committed to the continuous development and growth of our team, carrying the value generated to society as a whole.
All the Group's activities are carried out with a total focus on business profitability, without forgetting the respect and commitment we owe to people and the environment.
Regarding social issues, we also contribute to creating opportunities for all people, promoting their total, absolute and maximum integration at all levels, through various different projects, especially designed for disabled people with the Special Employment Centre (CEE).
We have carried out multiple support initiatives, partnerships and sponsorships for the fight against cancer through various associations and institutions, amongst which we would like to highlight the Obra Social de Sant Joan de Déu (Sant Joan de Déu Social Work). Grupo Constant has been organising the XAP golf and paddle tennis tournaments for many years. All the funds raised from these tournaments are donated to various social projects.
With regard to environmental actions, the company is fully committed to compliance with legal requirements and the implementation of the most demanding environmental management systems in accordance with the international ISO 9001 standard. This involves environmental integration, prevention and management in all operations and processes.
Interactive map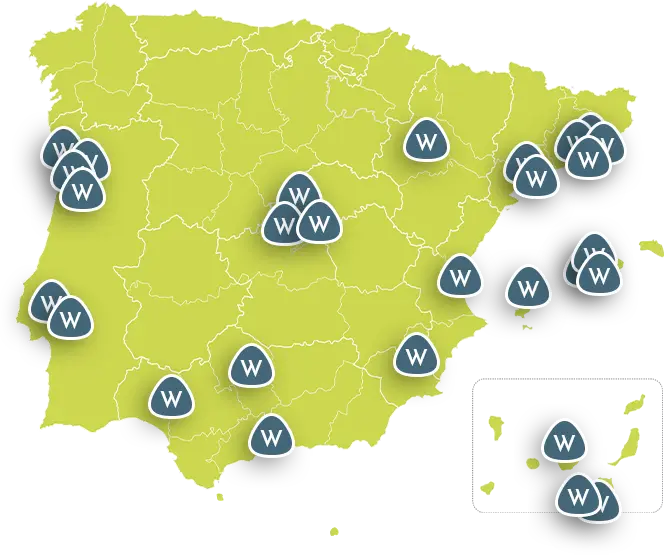 National and international presence
Discover our interactive map!
Central Delegations
Barcelona: Avinguda Diagonal, 523, Edificio Atalaya, Planta 21
Madrid: C/ Alfonso Gómez, 42C / C.P 28037
Lisboa: Rua Manuel de Jesus Coelho, nº4, 4º Andar, 1150-220
National Delegations
Alicante / Barcelona / Córdoba / Ibiza / Las Palmas / Madrid
Málaga / Murcia / Palma de Mallorca / Sevilla / Tarragona
Tenerife / Valencia / Zaragoza