Specialists in facility services
Contact
At Weldon, we offer integral cleaning solutions in a wide variety of sectors such as university residences and halls of residence, hospitals, clinics and geriatric residences, tourist flats, offices and shops.
Our own staff are committed to and knowledgeable about the cleaning sector, with a high degree of responsibility and continuous training in new cleaning techniques and management of work teams.
Types of cleaning
Discover the solutions we can offer you in each of the sectors:
Interactive map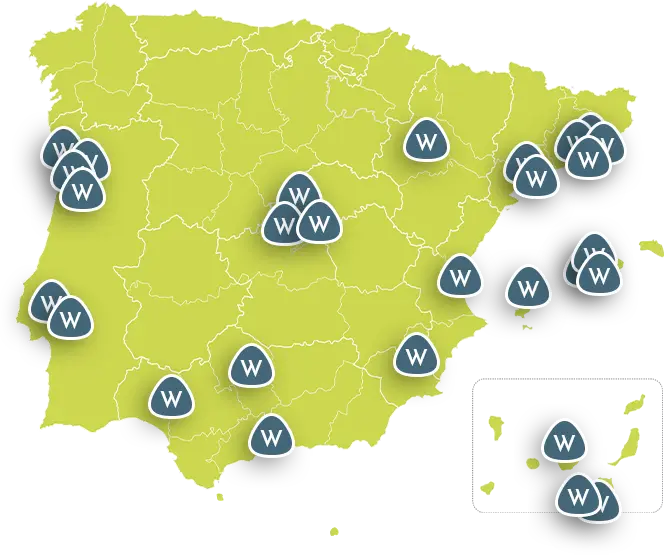 National and international presence
Discover our interactive map!
Central Delegations
Barcelona: Avinguda Diagonal, 523, Edificio Atalaya, Planta 21
Madrid: C/ Alfonso Gómez, 42C / C.P 28037
Lisboa: Rua Manuel de Jesus Coelho, nº4, 4º Andar, 1150-220
National Delegations
Alicante / Barcelona / Córdoba / Ibiza / Las Palmas / Madrid
Málaga / Murcia / Palma de Mallorca / Sevilla / Tarragona
Tenerife / Valencia / Zaragoza