At Weldon, we take care of office cleaning and disinfection maintenance services. We keep your work area clean and in perfect condition to give a good image to both your clients and your staff.
Our team

We have a professional team with extensive experience, focused on following office cleaning procedures, with top quality materials and the most advanced technological equipment. Such as the use of machines for floor polishing, sweeping or scrubbing, providing deep cleaning in all corners and spaces.
We provide a complete quality cleaning service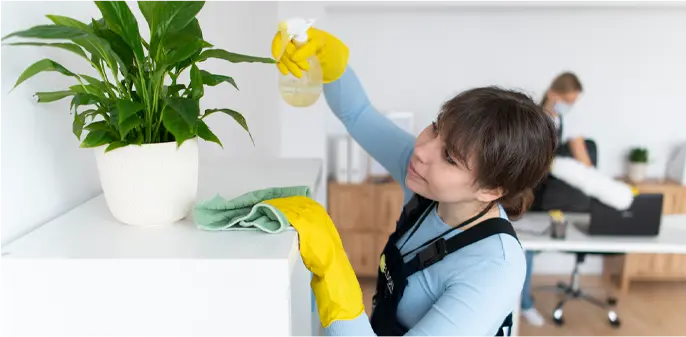 At Weldon, we adapt to the schedules that best suit you and we comply with the guidelines you set for us. We are always attentive and ready to resolve any possible eventualities.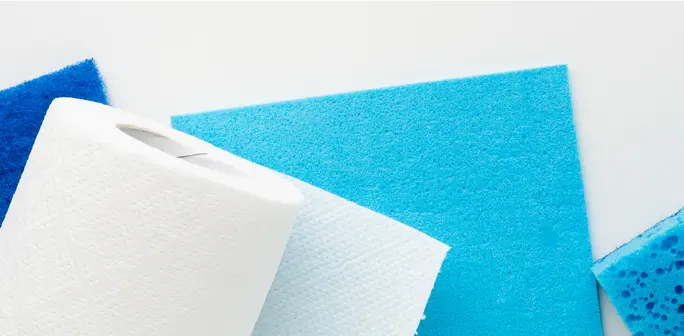 We also supply and serve a wide range of hygienic products, such as toilet paper (domestic or industrial), hand sanitiser gel, tissues, kitchen rolls… All this to keep your office stocked up.
Why choose Weldon?
We are a company committed to and aware of the environment, which is why we have an extensive range of Ecolabel-certified ecological cleaning products.

We offer any type of professional solution to guarantee total cleanliness in your offices.

Suitable products for each type of cleaning.
FAQs
What services does an office cleaning company offer?
Among the main services we perform in office cleaning are: cleaning the floors and carpets, dusting the property, cleaning the windows and glass doors. Without forgetting the cleaning of the toilets in the office and the emptying of rubbish bags and waste bins.
Interactive map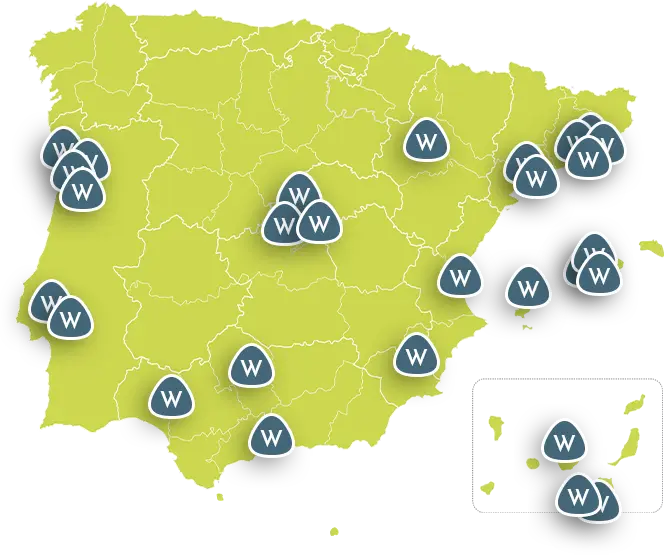 National and international presence
Discover our interactive map!
Central Delegations
Barcelona: Avinguda Diagonal, 523, Edificio Atalaya, Planta 21
Madrid: C/ Alfonso Gómez, 42C / C.P 28037
Lisboa: Rua Manuel de Jesus Coelho, nº4, 4º Andar, 1150-220
National Delegations
Alicante / Barcelona / Córdoba / Ibiza / Las Palmas / Madrid
Málaga / Murcia / Palma de Mallorca / Sevilla / Tarragona
Tenerife / Valencia / Zaragoza