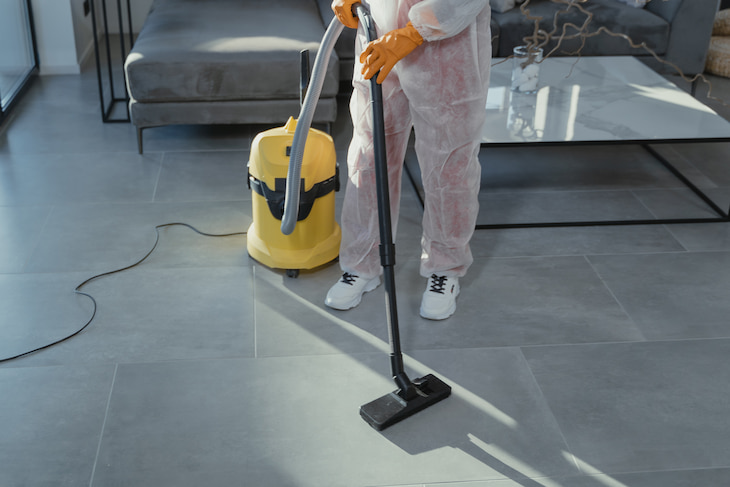 Cleanliness and meticulous attention to the working environment are essential factors for the success of any company. Not only do they have a positive impact on customer perception, but they also influence the morale and productivity of the team. 
At Weldon, we understand the importance of a clean and tidy office environment. That's why, today, we will provide you with five key tips to keep your working environment in tip-top condition and ensure an impeccable image at all times.
Planning and scheduling
Office cleaning should be an organised and planned process. Establish a regular schedule for cleaning tasks, ensuring that each area receives adequate attention. Some areas may require daily cleaning, such as bathrooms and common areas, while others may need to be cleaned more thoroughly on a weekly or monthly basis.
Keep surfaces and desks free of clutter
A tidy desk not only provides a professional appearance, but also makes cleaning easier. Encourage your employees to keep their work areas organised and free of unnecessary items. Dust and dirt tend to accumulate on cluttered surfaces, so keeping desks clean will help reduce the need for frequent cleaning.
Proper use of cleaning products
Be sure to use specific products for each surface and task. Some products may damage certain materials, so it's essential to train cleaning staff on which products to use in each case. Also, consider using environmentally friendly and sustainable products to reduce environmental impact and maintain a healthy working environment.
Special attention to bathrooms and common areas
Bathrooms and common areas are critical points in any office, as they can quickly become hotbeds of germs and bacteria. Ensure that you carry out methodical and frequent cleaning in these areas, and regularly restock supplies such as toilet paper, soap and paper towels.
Regular disinfection
Disinfection is essential to maintain a safe and pleasant working environment. Schedule regular disinfections of high-touch surfaces such as keyboards, telephones, door handles and handrails. 
By following these office cleaning tips, you can keep your workspace clean, safe, and looking great. 
Weldon, professional office cleaning and disinfection
At Weldon, we are committed to providing cleaning and disinfection services that exceed our clients' expectations. Trust us to keep your work areas in perfect condition and ensure a welcoming and professional environment.
Get in contact with us for more information about our services and how we can help you keep your office spotless!